CLICK HERE FOR MORE INFORMATION
Maine Youth in Government FIND US ON FACEBOOK YMCA Camp of Maine
Recent News:
WHAT IS UP AT THE WINTHROP AREA
# JUSTSMILE
AN OUTSTANDING VIDEO ABOUT YOUTH SPORTS AND OUR APPROACH TO THEM
CHANGE TO OUR EMAIL ADDRESS TO CONTACT THE
WINTHROP AREA YMCA EMAIL
lonneysteeves@gmail.com
THANK YOU COACHES
Thank you to the Youth Soccer Coaches, it was a great year and you made it special for the 150 players in this years program. Special thanks to the High School Boys Soccer team for helping each Saturday with the Pre K and K-1-2 groups and for Reffing the 2-3 games.
Also thanks to Coach Merrill and the Girls Field Hockey team for their help in our Youth Field Hockey Program all year.
OPEN GYM PROGRAM WILL BEGIN ON
SUNDAY NOVEMBER 4TH
11:00-1:00 PICKLEBALL
1:00--2:00 INDOOR SOCCER
2:00-3:00 GRADE SCHOOL OPEN GYM
3:00--5:00 OPEN GYM ANYONE
5:00--7:00 MEN'S OPEN GYM
YOUTH BASKETBALL AND TRAVEL TEAMS
This is an opportunity to learn about basketball or improve your skills.
This program is coached by the Winthrop HS Boys and Girls Basketball Coaches and Team Members.
These are open for any child no matter experience.
All those playing on Rec Travel Teams MUST attend Skills and Drills
GRADES 3-4-5-6
Fee is $25.00 (includes ball)
NEXT SKILLS AND DRILLS SESSION DECEMBER 1st
ALL AT WINTHROP HIGH SCHOOL
GIRLS GRADES 3-4-5-6 9:00-10:15
BOYS GRADES 3-4-5-6 10:30-12:00
Program will run Nov 17, Dec 1, 8, 15, 22, Jan 5. 12. 19
GRADES PRE-K, K, 1, 2
Fee is $30.00 (Includes Ball and T-Shirt)
First practices will be December 1st
On December 1st we will be at Middle School because of a Craft Fair
in the Grade School Gym
| | |
| --- | --- |
| Boys Grade 1-2 | 8:30am to 9:30am |
| Girls Grade 1-2 | 9:45am to 10:45am |
| Boys and Girls Pre K and K | 11:00am to 11:45am |
Program will run Dec 1, 8, 15, 22, Jan 5. 12. 19, 26
TO REGISTER CALL LONNEY at 377-9686
TRAVEL TEAMS
We will have Rec Travel Teams for Boys Grade 3-4, Girls Grade 3-4, Boys Grade 5-6, Girls Grade 5-6
You must sign up for Y-Ball to be able to play on a team.
Practices will be held one evening each week, and there will be a game each week on Saturday.
Practices will begin after November 17th.
We are looking for Coaches for Travel in Boys Grade 3-4, and Girls Grade 3-4
SKI LESSONS AT LOST VALLEY
We will again partner with Lost Valley to offer a Winthrop Ski Club
Friday Nights at Lost Valley
Lessons at 6:00pm
6 Lessons (including a Lift Ticket)............$140.00
Rental Equipment ....................................$110.00
Rental for Helmet......................................$ 20.00
Lift Ticket only(3:00pm to 8:00pm)...........$ 90.00
FIELD HOCKEY
Congrats to Youth Field Hockey Team making semi finals of Hocktoberfest at
Thomas College on Sunday Oct 21st.
Thank you Coach Merrill and HS Team for all your help all season.
FALL 2018-19 SCHOOL YEAR APPLICATION AND INFORMATION
Click here to apply for 2018-19 KIDS CLUB
2018 Kids Club Program Information
COMPLETE THESE FORMS AND BRING TO KIDS CLUB STAFF
2018 Authorization and Release Forms
Kids Club After School Program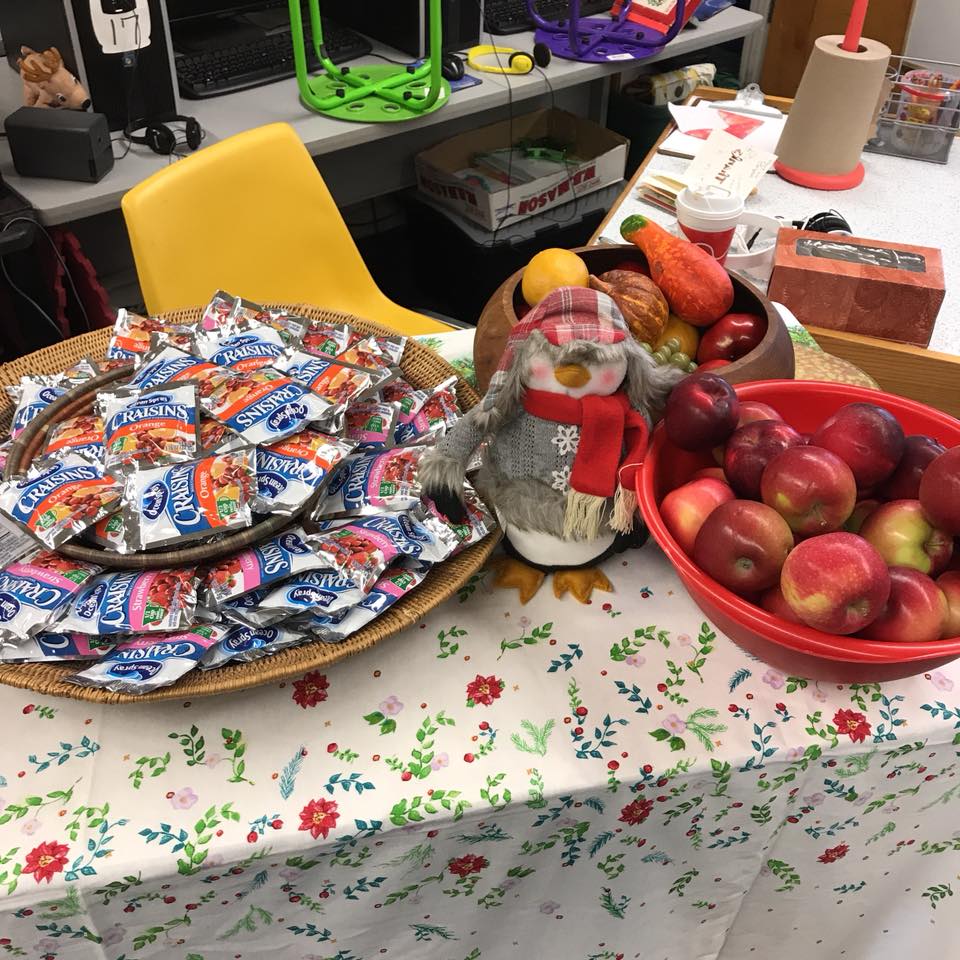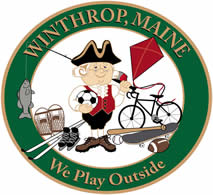 Check Play Outside slogan done by the students at
Winthrop Middle School.
One is students and staff the other is snowshoe art
done by the students at the Middle School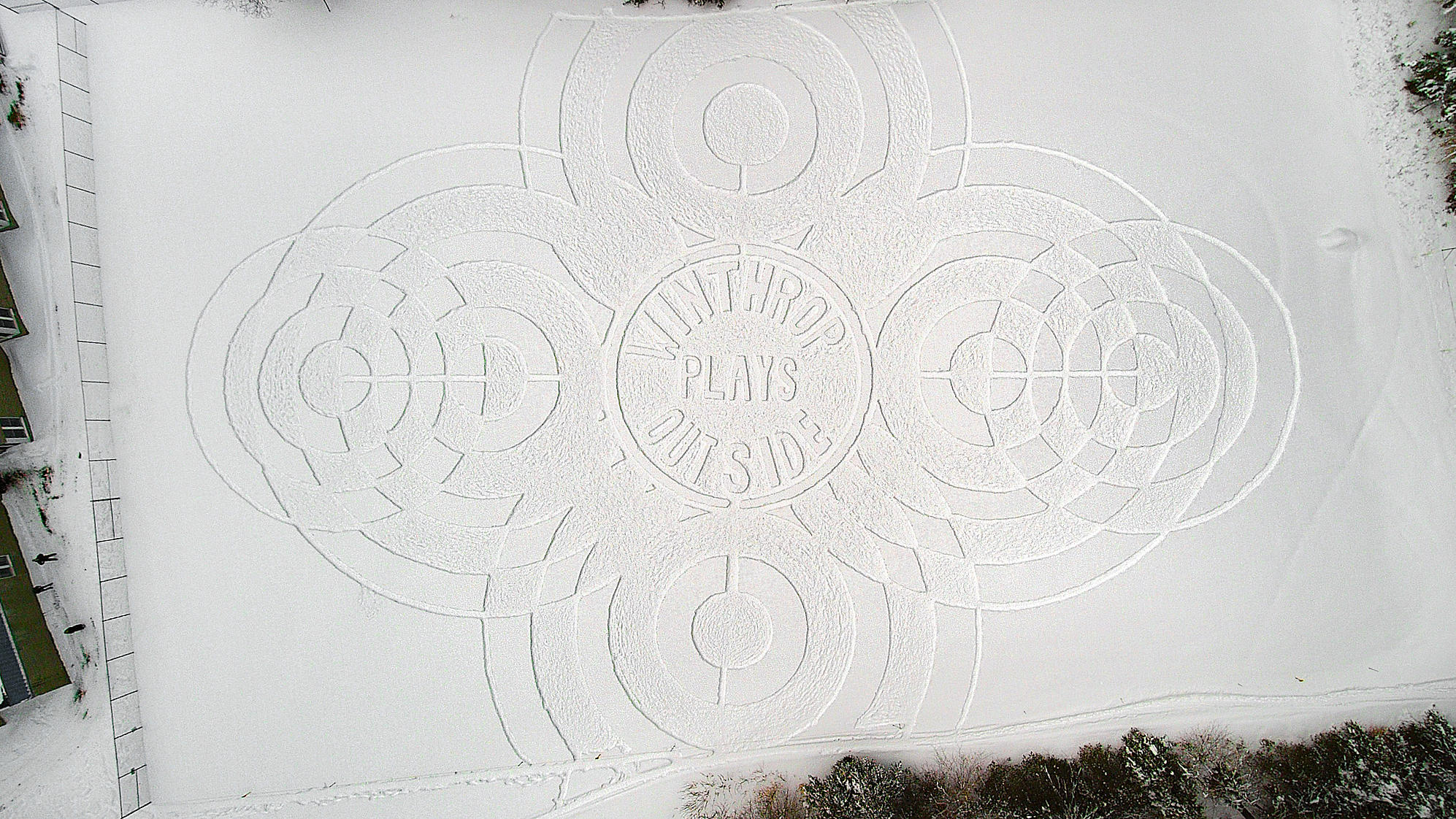 "In memory of Lehan 'Pete' Edwards, from his friends
and family"
Winthrop Area YMCA is proud to be a member agency of the Kennebec Valley United Way
WINTHROP AREA YMCA
Lonney A. Steeves,
Executive Director
29 Town Hall Lane
Winthrop, ME 04364
207-377-9686
lonneysteeves@gmail.com