CLICK HERE FOR MORE INFORMATION
Maine Youth in Government FIND US ON FACEBOOK YMCA Camp of Maine
Recent News:
WHAT IS UP AT THE WINTHROP AREA
# JUSTSMILE
AN OUTSTANDING VIDEO ABOUT YOUTH SPORTS AND OUR APPROACH TO THEM

YOUTH SOCCER AND FIELD HOCKEY ARE COMING UP SOON.
KICK OFF FOR BOTH PROGRAMS WILL BE SATURDAY SEPTEMBER 12TH REGISTRATION INFORMATION AND DETAILS WILL BE IN THE SCHOOLS THE FIRST WEEK.
THIS YEAR WE WILL HAVE TRAVEL SOCCER FOR GRADES 4-5-6 BOYS AND GIRLS
FIELD HOCKEY WILL BE FOR GRADES 3-4-5-6
CLICK TO GET ON LIST TO PLAY FALL SOCCER
CLICK HERE TO SIGN UP FOR FIELD HOCKEY THIS FALL
REGISTER NOW FOR
SUMMER 2015 RECREATION PROGRAMS
CLICK BELOW TO REGISTER ONLINE
OR
MAIL REGISTRATION FORM TO:
Winthrop Rec Dept, 29 Town Hall Lane, Winthrop, Me 04364
Print a Copy of Registration form to mail in
SUMMER RECREATION PROGRAM CALENDAR
Great week at Girls Basketball Camp this year
PROGRAM UPDATES
DUTCH SOCCER ACADEMY AUGUST 2-7 AT THE YMCA CAMP OF
MAINE. 10:00-12:00 STILL ROOM TO SIGN UP.
SWIM LESSONS (2 Sessions all Summer) ARTS AND CRAFTS (Everyday all Summer)
TENNIS LESSONS (4 Sessions all Summer) KAYAKING (June 17-18-19-22-23-25)
PEE WEE PROGRAM (Strider Bike learn to ride, Basketball, Soccer) ARCHERY (June 30, July 1-2-7-8-9
BASEBALL CAMP (June 22-25) KARATE CAMP(June 22-25)
GIRLS BASKETBALL CAMP (July 6-9) DENNIS PRICE IMPROV CAMP (July 6-7-8)
BOYS BASKETBALL CAMP (July 13-17) FIELD HOCKEY CAMP(July 13-16)
COOKING PROGRAM (July 13-16) THEATER CAMP (July 20-23)
HIGH SCHOOL FOOTBALL CAMP (July 20-23) MIDDLE SCHOOL FOOTBALL CAMP (July 20-23)
YOUTH FOOTBALL CAMP (July 27 -30) FLAG FOOTBALL CAMP (July 27 to 30)
TENNIS CAMP (July 27-30) DUTCH SOCCER CAMP (August 3-7)
JUNIOR MSGA GOLF PROGRAM REC RAMBLERS TRACK AND FIELD (All Summer)
MSGA Junior Golf Webpage TRACK AND FIELD USA TF REGISTRATION FORM
TADPOLE PATROL SUMMER PROGRAMS ARE CHARLES BAILEY LIBRARY
Click here to register for COMPUTER CAMP
Kids Club After School Program
Thanks for another great year of Kids Club, special Thank you to our Staff
Rosie, Tina, Sally, Korrine, Gabby and everyone else who helped out this year.
Stats for the year
DAYS OPEN: 176

DIFFERENT STUDENTS 34

LARGEST DAY 18

SMALLEST DAY 5

TOTAL PARTICIPANT DAYS 2, 125

SEE YOU IN AUGUST, NEW REGISTRATION MATERIALS WILL BE

AVAILABLE IN AUGUST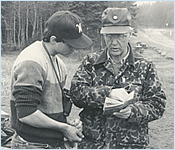 "In memory of Lehan 'Pete' Edwards, from his friends
and family"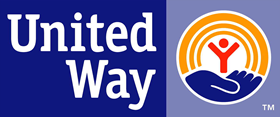 Winthrop Area YMCA is proud to be a member agency of the Kennebec Valley United Way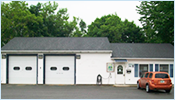 WINTHROP AREA YMCA
Lonney A. Steeves,
Executive Director
29 Town Hall Lane
Winthrop, ME 04364
207-377-9686
winymca@aol.com