CLICK HERE FOR MORE INFORMATION
Maine Youth in Government FIND US ON FACEBOOK YMCA Camp of Maine
Recent News:
WHAT IS UP AT THE WINTHROP AREA
# JUSTSMILE
AN OUTSTANDING VIDEO ABOUT YOUTH SPORTS AND OUR APPROACH TO THEM
CHANGE TO OUR EMAIL ADDRESS TO CONTACT THE
WINTHROP AREA YMCA EMAIL
lonneysteeves@gmail.com
WINTHROP AREA YMCA
YOUTH SOCCER
AND
YOUTH FIELD HOCKEY
PROGRAMS
Click here to register for Soccer or Field Hockey
Don't worry that takes you to Camp Minder Program that is the registration program, log in if you have registered for past Softball/ Baseball or Basketball programs. It will lead you to the Winthrop Area YMCA Programs
Pre K Soccer
This is a great introduction to playing a team sport. For all Boys and Girls who would like to play.
They will have a practice every Saturday at the YMCA Camp Field 8:30-9:15
Players will learn some soccer basics and have a chance to play each week.
The first day of soccer will be Saturday, Sept 8th
Fee: $25.00
Grade K, 1 and 2 Soccer
This group will practice skills each week and play small games in Winthrop.
Boys and Girls are welcome to play no matter what experience level. Players in Grade 2 who don't want to play in Travel games can play with this group on Saturday's
They will have a practice every Saturday at the YMCA Camp Field 8:30-9:30
This group will learn to play games and will have small scrimmages during the season
The first day of soccer will be Saturday, Sept 8th
8:30 at YMCA Camp Field
FEE: $25.00
Grade 2-3 Soccer
This year this age group will be joining the Tri County Soccer League playing a game every week.
They will have practice every Tuesday at the YMCA Camp Field 5:30-7:00
They will play games on Saturday vs other teams. Games will be Saturday morning times will vary.
Schedule of weekly games will be out soon.
Teams will be coed, and we will have 2 or 3 teams depending on the number of players who sign up
DEADLINE TO REGISTER AUGUST 21st
The first practice will be held on August 21st
FEE$35.00
Grade 4-5-6 Soccer
This is our oldest group and they play games in the Tri County league. We have a Boys and Girls Teams.
Teams have 1 practice a week at the YMCA Camp Field
Girls Wednesdays 4:00-5:30 Boys Wednesday 5:30-7:00
Games will be Saturday's our Home games will be played at Winthrop HS Field.
Times will vary we will get the schedule out soon.
DEADLINE TO REGISTER August 22nd
First Practice will be August 22nd
FEE $35.00
FIELD HOCKEY
The Winthrop Area YMCA kicks off the fall with our popular Youth Field Hockey program. Our Field Hockey program is for Girls in Grades 2-3-4-5-6. The program is a learn to play program, so there is no experience needed to be a part of the program. Our focus is on learning to play and having fun playing the game.
This program will be run by Coach Merrill, Winthrop HS Field Hockey Coach and members of the 2017 Northern Maine Championship team.
We must have a minimum of 12 girls registered by August 24th
Winthrop Area YMCA Youth Field Hockey will play on Tuesday Evenings from 5:30-7:00, If rain or a High School game meets we can't go on Tuesday we would make up on Thursday evenings from 5:30-7:00pm
First Practice will be August 28th at Winthrop HS Field Hockey Field
We will have games and/or at least 1 tournament to play in during the year.
Players must have their own equipment, including a stick, shin guards, goggles and a mouth guard.
Fee is $30.00
FALL 2018-19 SCHOOL YEAR APPLICATION AND INFORMATION
Click here to apply for 2018-19 KIDS CLUB
2018 Kids Club Program Information
COMPLETE THESE FORMS AND BRING TO KIDS CLUB STAFF
2018 Authorization and Release Forms
Kids Club After School Program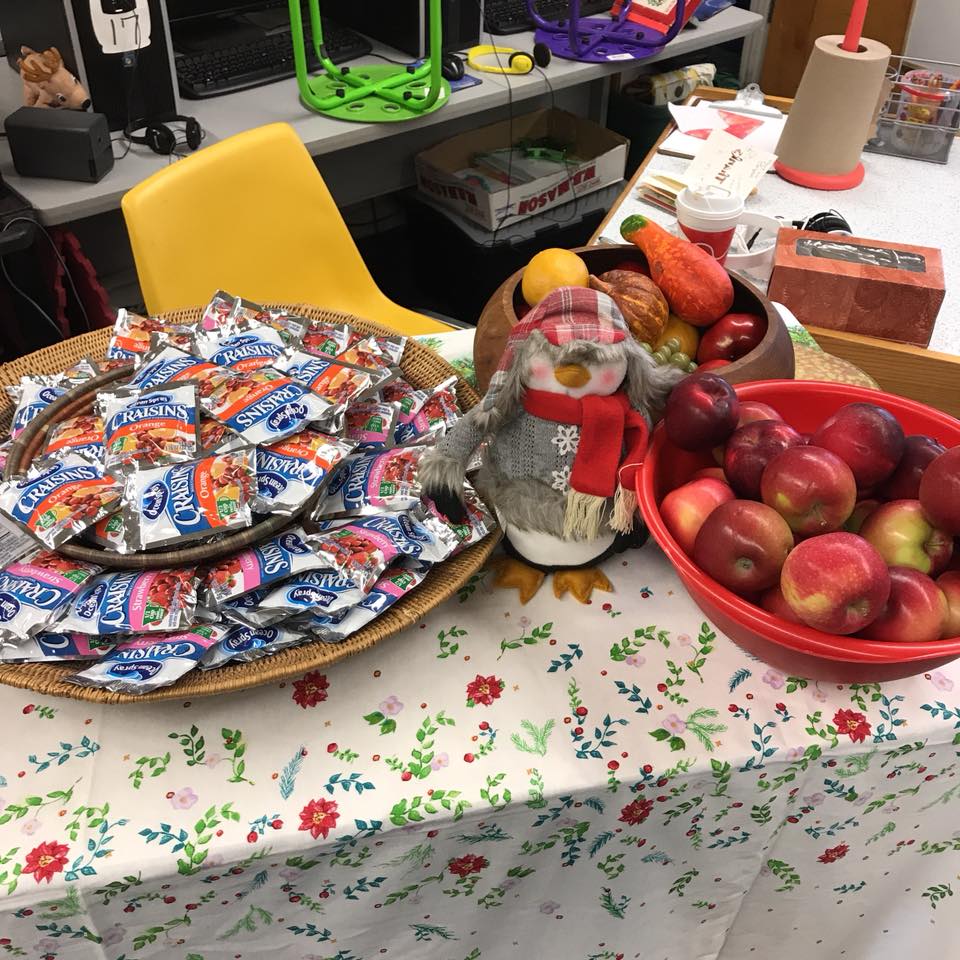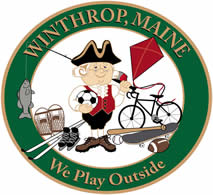 Check Play Outside slogan done by the students at
Winthrop Middle School.
One is students and staff the other is snowshoe art
done by the students at the Middle School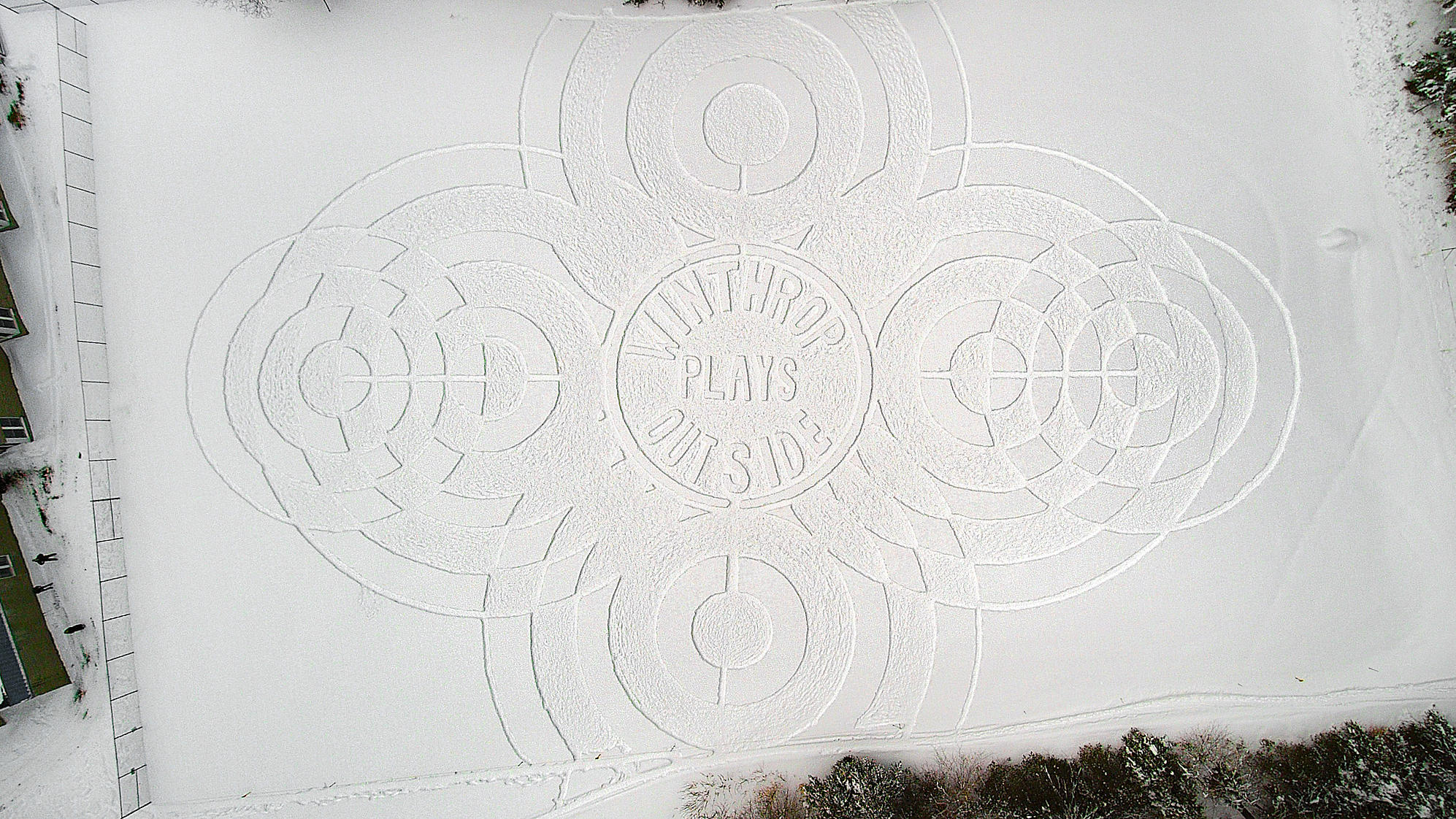 "In memory of Lehan 'Pete' Edwards, from his friends
and family"
Winthrop Area YMCA is proud to be a member agency of the Kennebec Valley United Way
WINTHROP AREA YMCA
Lonney A. Steeves,
Executive Director
29 Town Hall Lane
Winthrop, ME 04364
207-377-9686
lonneysteeves@gmail.com