CLICK HERE FOR MORE INFORMATION
Maine Youth in Government FIND US ON FACEBOOK YMCA Camp of Maine
Recent News:
WHAT IS UP AT THE WINTHROP AREA
# JUSTSMILE
AN OUTSTANDING VIDEO ABOUT YOUTH SPORTS AND OUR APPROACH TO THEM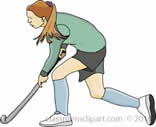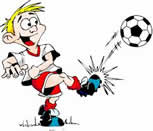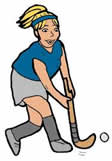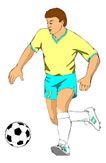 FALL SPORTS SIGN UP NOW OPEN
YOU CAN STILL SIGN UP FOR
FIELD HOCKEY AND SOCCER
CALL THE YMCA OFFICE AT
377-9686
YOUTH SOCCER SCHEDULE
GRADES PRE K AND K --Saturday's 9:30am to 10:30 am YMCA Camp Field
GRADES 1-2-3 ---Saturday's 10:30am to 12:00am YMCA Camp Field
GRADE 4-5-6 SCHEDULES
DATE
BOYS GRADES 4-5-6
GIRLS GRADES 4-5-6
Sept 19th
Hm v Sabattus
YMCA Camp Field
8:00am
at Sabattus 1
Oak Hill Middle School
9:00am
Sept 26th
at Turner
Leavitt High School
3:00pm
Hm v Greene 2
YMCA Camp Field
8:00am
Oct 3rd
Hm v Sabattus 2
YMCA Camp Field
8:00am
at Greene 1
Recreation Dr Field
10:30am
Oct 10th
at Buckfield 
Buckfield HS
10:30am
Hm Green 1
YMCA Camp Field
8:00am
Oct 17th
Tournament at Buckfield 
TBA
at Sabattus 2
Oak Hill Middle School
9:00am
Oct 24th
Hm v Greene
YMCA Camp Field
8:00am
Tournament at Buckfield
TBA
Oct 31st
at Monmouth
Monmuth Academy
8:00am
Hm v Monmouth
YMCA Camp Field
8:00am
THANKS TO EVERYONE FOR A GREAT
SUMMER RECREATION PROGRAM
411 Different Kids Participants in at least 1 program
297 Participated in one of our 11 Sports Camps
145 Swim Lessons
38 Winthrop Rec Ramblers Track Team (18 made it to State Meet)
1200+ Total participation in all programs
Thanks to outstanding staff:
Gabby, Brooke, Jess, Emmah, Spencer, and Sarah land staff
Cassidy, Lily, Krissy, Jared, and Jacob beach staff
Ed van Tassel and coaches of Winthrop Rec Ramblers Track Team
Keith Morang, Joe Burnham, Todd MacArthur, Jess Merrill,
Dave St. Hilaire, Youth Football Coaches, Bob Dupuis, Dennis Price,
Katherine Spahr, and Dutch Soccer for great summer camps.
Great week at Girls Basketball Camp this year
2015 State Champions in Boys 9-10 year old 4 x 400 Relay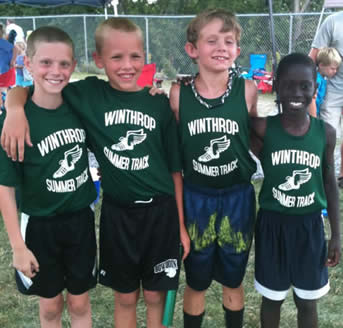 Teddy Wagner, Patrick Dollhopf, Kolby Reynolds, Reggie Lenfesty
Congrats to all our Athletes who participated in the State Championships.
Great job coach Van Tassel, and all the coaches and volunteers
DUTCH SOCCER CAMP in Winthrop 2015 just before the Water Balloon fight
Kids Club After School Program
CLICK ON THE ABOVE LINK TO GET REGISTRATION FORM FOR
2015-16 SCHOOL YEAR.
KIDS CLUB WILL BE UP AND RUNNING SEPTEMBER 2ND.
LIMITED ENROLLMENT GET INTO KIDS CLUB FOR THE NEW SCHOOL YEAR.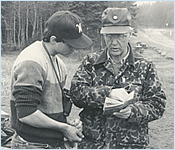 "In memory of Lehan 'Pete' Edwards, from his friends
and family"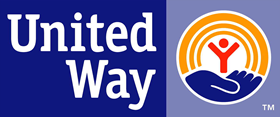 Winthrop Area YMCA is proud to be a member agency of the Kennebec Valley United Way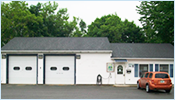 WINTHROP AREA YMCA
Lonney A. Steeves,
Executive Director
29 Town Hall Lane
Winthrop, ME 04364
207-377-9686
winymca@aol.com