CLICK HERE FOR MORE INFORMATION
Maine Youth in Government FIND US ON FACEBOOK YMCA Camp of Maine
Recent News:
WHAT IS UP AT THE WINTHROP AREA
# JUSTSMILE
AN OUTSTANDING VIDEO ABOUT YOUTH SPORTS AND OUR APPROACH TO THEM
Watch here for Youth Basketball Registration
OPEN GYMS BEGIN ON NOVEMBER 6th
11:00-2:00 Play Outside Activities---Hula Hooping and Pickle Ball
2:00-3:00pm---Open Gym for Grade School Age Players
3:00-5:00----Open Gym for Anyone
5:00-7:00 -----Men 18 and Older open gym
2016-17 KIDS CLUB APPLICATIONS AND SCHOLARSHIP
APPLICATIONS ARE NOW AVAILABLE CLICK ON
KIDS CLUB AND DOWN LOAD.
THOSE RECEIVING SCHOLARSHIPS IN PAST YEARS YOU
NEED TO COMPLETE NEW APPLICATION
Greetings!
Let's Go! would like to thank you for participating in our 2015-16 program year! Together we are working hard to support healthy behaviors in the places where children learn, play and grow!
Sites are recognized at the Bronze-level when they have implemented Let's Go!'s five priority strategies that support healthy eating and active living. Sites are recognized at the Silver-level when they also have communicated their efforts with families and at the Gold-level when they also have strong policies to support and sustain the strategies being implemented.
It is the nature of this work for sites to sometimes move in and out of a recognition level– not only is this acceptable, it is also expected! Celebrate your ongoing commitment to create change and keep striving for those small successes!
We are pleased to announce that Winthrop YMCA Kids Club has been
recognized at the Gold level for 2015-16.
Again, thank you for participating in Let's Go!. We appreciate all you do to help create healthy environments! If you have any comments or questions, please feel free to contact us at the Let's Go! Home Office at 207-662-3734.
Best regards,
The Let's Go! Team
Kids Club After School Program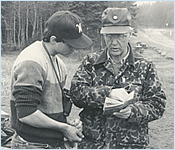 "In memory of Lehan 'Pete' Edwards, from his friends
and family"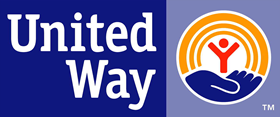 Winthrop Area YMCA is proud to be a member agency of the Kennebec Valley United Way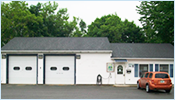 WINTHROP AREA YMCA
Lonney A. Steeves,
Executive Director
29 Town Hall Lane
Winthrop, ME 04364
207-377-9686
winymca@aol.com