CLICK HERE FOR MORE INFORMATION
Maine Youth in Government FIND US ON FACEBOOK YMCA Camp of Maine
Recent News:
WHAT IS UP AT THE WINTHROP AREA
Proud supporter of Kennebec Valley United Way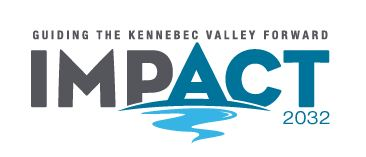 # JUSTSMILE
AN OUTSTANDING VIDEO ABOUT YOUTH SPORTS AND OUR APPROACH TO THEM
UPCOMING WINTER PROGRAMS
YOUTH BASKETBALL SKILLS AND DRILLS
| | | | | |
| --- | --- | --- | --- | --- |
| GROUP | GENDER | 1ST WEEK | TIME | GYM |
| PreK--K | Boys & Girls | Dec 10th | 9:00-9:45am | Grade School |
| Grade 1-2 | Boys & Girls | Dec 10th | 10:00-11:30 | Grade School |
| Grade 3-4 | Boys | Nov 19th | 8:30-10:00 | Middle School |
| Grade 3-4 | Girls | Nov 19th | 10:30-12:00 | Middle School |
| Grade 5-6 | Boys | Nov 19th | 10:30-12:00 | High School |
| Grade 5-6 | Girls | Nov 19th | 8:30-10:00 | High School |
CLICK HERE TO REGISTER FOR YOUTH BASKETBALL
Do not worry this will take you to Camper Application you will look for 2022 Program and should offer several options for Youth Basketball
For Tier Pricing click Tier One
TRAVEL TEAM BASKETBALL
We will have Travel Teams that will practice 1 or 2 times a week and play games on Saturday's
vs local community teams.
MUST PARTICIPATE IN SKILLS AND DRILLS TO BE ABLE TO PLAY TRAVEL
Only fee for Travel is must buy a shirt, and help pay for home officials.
PRACTICES WILL BEGIN ON MONDAY NOVEMBER 14TH AT GRADE SCHOOL GYM
Girls Grades 3-4 Monday and Wednesday 5:30-6:45pm
Girls Grade 5-6 Tuesday and Thursday 6:45 to 8:30pm
Boys Grade 3-4 Tuesday and Thursday 5:30-6:45pm
Boys Grade 5-6 Monday and Wednesday 6:45 to 8:30pm
If you want play Travel go to
SKI / SNOWBOARD PROGRAM AT
LOST VALLEY
Ski and Snowboard Lessons Available
For Children ages 7 and older
6-week program
The program will begin on Friday, January 6th
Ski or Snowboard Lessons
Six--1hr 15 min Ski or Snowboard lesson with Lift Ticket
2 Times Available (4:15-5:30 or 5:45-7:00pm)
Group Rate= $180
Lift ticket Valid from 3pm-8pm so that students may ski before or after lesson
Equipment Rental (Ski or Snowboard)
Ticket Only=$120.00 for six weeks
Ticket only Option
"Ticket only Option" available for experienced
skiers and snowboarders who
do not wish to take lessons. $135 for six weeks
To Register go to:
https://www.lostvalleyski.com/lessons/winthrop/
Click on Ski Lessons, Snowboard Lessons, or Ticket Only
You will pay Lost Valley Directly
Registration Deadline 12/15
CROSS COUNTRY SKI
Again, this winter the Winthrop Area YMCA and Winthrop Play's Outside will
sponsor a Cross Country ski program led by Coach Ed Van Tassel for Boys and Girls in Winthrop ages 8 to 13 years old.
This year there will be two groups. A learn to ski group and a racing group. The racing group will be geared toward middle school age kids who already know how to ski and want to take their skills farther.
The program will be held at the Guerrette Family Trails at Winthrop HS. The
program will start January 2nd and run through February 25th. The learn to ski group will meet on Mondays from 3:30-4:30. The racing group will meet onMondays and Wednesdays from 3:30-4:30. Saturday practices for both groups will be determined at a later date.
The racing group will be looking to do 3-4 races and a schedule will be available soon.
Participants will need cross-country skis, boots and poles, we do not have any equipment. Pretty much any equipment will work for the learn to ski program, the racing group will need more specific equipment.
Contact Coach VT for more information.
Program fee will be: Learn to Ski - $25 - Racing Program - $50 Fees will cover the cost of grooming and wax supplies for the racing team.
Click on 2023 Program
Look for Ski Program
Click Tier 1 for pricing
OPEN GYMS
We hope to run our Open Gyms at the Grade School from November until March.
Schedule and details will be up in a couple of weeks.
Winthrop Kids Club
After School Program
KIDS CLUB FOR THE 2022-23 SCHOOL YEAR
This year we are happy to have Kids Club ready to go for the upcoming school year to register your child:
1. COMPLETE THIS GOOGLE REGISTRATION FORM (For Each Child)
2. You will recieve a confirmation letter, parent information and 3 forms
3. Return the Permission/Waiver, Code of Conduct, and Credit Card Authorization
Credit Card Authorization Form
4. Tell the Pick Up Patrol that your child will be attending Kids Club
"In memory of Lehan 'Pete' Edwards, from his friends
and family"
Winthrop Area YMCA is proud to be a member agency of the Kennebec Valley United Way
WINTHROP AREA YMCA
Lonney A. Steeves,
Executive Director
29 Town Hall Lane
Winthrop, ME 04364
207-377-9686
lonneysteeves@gmail.com